GORDIE HOWE INTERNATIONAL BRIDGE | Detroit, Michigan
Project Overview
Self-spanning Formwork Capabilities Critical in Bridge Construction
Infrastructure is essential for transporting food, goods, and services, accessing clean water, traveling, and commuting. The United States and Canada are working together to build a seamless highway between Windsor, Ontario, and Detroit, Michigan. EFCO will provide the formwork for this critical project utilizing the self-spanning capabilities of the PLATE GIRDER and SUPER PLATE GIRDER formwork systems for the Gordie Howe International Bridge.
Customer Benefits
Self-spanning Formwork Capabilities Critical in Bridge Construction. This project was perfect for gang formwork and the PLATE GIRDER formwork system was the perfect solution.
Why Choose Anyone Else?
EFCO Provides the lowest in-place concrete cost.
Project Requirements
Abutments

Pier Stems

Pier Walls

Hammerhead Caps

Transition Barriers

Bridge Barrier Rail
Formwork Used
SUPER PLATE GIRDER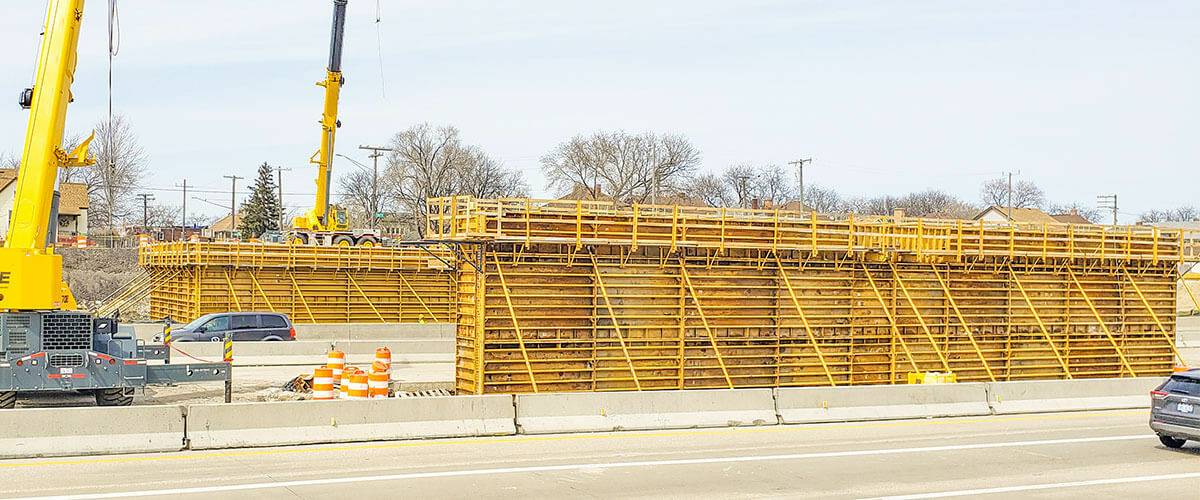 Gordie Howe Bridge | Detroit, Michigan
Gordie Howe Bridge | Detroit, Michigan
Gordie Howe Bridge | Detroit, Michigan
Gordie Howe Bridge | Detroit, Michigan
Gordie Howe Bridge | Detroit, Michigan
Gordie Howe Bridge | Detroit, Michigan
Gordie Howe Bridge | Detroit, Michigan
Gordie Howe Bridge | Detroit, Michigan