Perimeter Protection System | EFCO POWER SHIELD
About Customer
Company:  Adjustable and II in One Contractors
Project Location: Chicago, Illinois
Project Overview
This slender, modern and sophisticated residential tower was developed by Vancouver-based Onni Group and designed by Chicago firm, Hartshorne Plunkard Architecture. Old Town Park Phase 3 rises 41 stories, contains 456 rental units, office space on its lower levels, a sixth-floor tenant amenity deck and a 193-car garage.
Formwork Specialist – Chicago
Joben Grimmius, Territory Manager
Paul Huisinga, Sr. Field Supervisor
Tyler Christensen, P.E., Engineer
Project Requirements
Perimeter Protection & Core Formwork Solution
Formwork Used
Customer Benefits
Assembled off-site
EFCO's POWER SHIELD was assembled off-site and delivered to site ready to hang on the perimeter of the tower. This meant the gangs were ready to be quickly picked directly off the truck and flown into place with no additional work.
Protection From The Elements and Look-Out Decks
EFCO's POWER SHIELD gangs covered four floors with two floors fully screened to provide protection from the elements. Cantilevered look-out decks were provided to assist in the cycling of equipment.
Formwork Stays Attached To Walls For Easy Cycling
The GUIDED RAIL SYSTEM enables the formwork to stay attached to the wall and cycle easily, even on windy days, reducing the number of days lost due to weather.
EFCO's edge protection system really delivered at Old Town Park Phase 3. The gangs were completely preassembled, delivered on time, picked right off the truck and hung quickly. This really saved labor and crane time.

Tim Flores, Superintendent

---

We were fortunate to have great partners in EFCO in developing the new Power Shield safety system. A lot of hard work went into the planning and implementation of the system on Old Town Park Phase 3. We are proud of the great job by our team, and appreciate the collaboration with EFCO to make this job as safe and efficient as possible.

Eric Lindquist, PE, LEED AP, President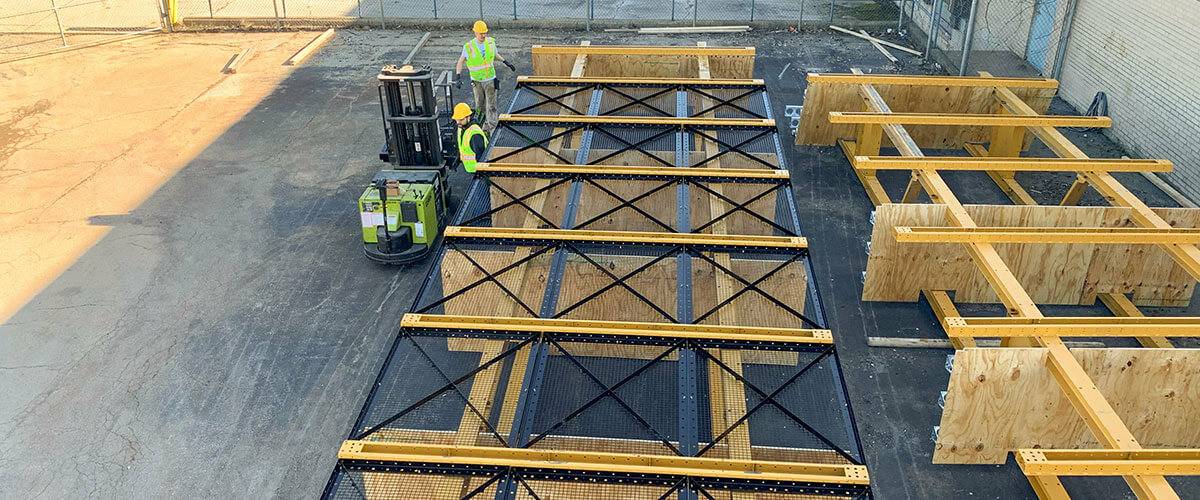 Old Town Park - Phase 3, Chicago, Illinois
Old Town Park - Phase 3
Chicago, Illinois
Old Town Park - Phase 3, Chicago, Illinois
Old Town Park - Phase 3
Chicago, Illinois
Old Town Park - Phase 3, Chicago, Illinois
Old Town Park - Phase 3
Chicago, Illinois
Old Town Park - Phase 3, Chicago, Illinois
Old Town Park - Phase 3
Chicago, Illinois
Old Town Park - Phase 3, Chicago, Illinois
Old Town Park - Phase 3
Chicago, Illinois
Old Town Park - Phase 3, Chicago, Illinois
Old Town Park - Phase 3
Chicago, Illinois
Old Town Park - Phase 3, Chicago, Illinois
Old Town Park - Phase 3
Chicago, Illinois
Contact our EFCO Chicago Formwork and Shoring Specialist
---
CHICAGO, ILLINOIS
511 West Armory Drive
Ste A
South Holland, IL 60473
Phone: (708) 893-0521