Box-Jacking Method for Tunnel Construction – Orlando, Florida
About Customer
Company:  Granite Construction Inc.
Project Location: Orlando, Florida
Project Overview
Brightline is constructing a high-speed inter-city railway line to bring passengers from Miami, Fort Lauderdale and West Palm Beach to Orlando.
Formwork Specialist – Orlando
John Jennings, EFCO Territory Manager
Frank Bonventre, EFCO Field Supervisor
Aaron Tang, EFCO Engineer
Project Requirements
American Steel, Granite, Limestone
225 million pounds (100 million kilograms) of American steel
490,000 ties and transporting 2.35 million tons (2.1 million tonnes) of granite and limestone by 20,000 railcars
2 million spikes and bolts will be hammered and put in place
Two Concrete Box Tunnels
Minimal disruption while the tunneling is underway
Formwork Used
Customer Benefits
Concrete Tunnel Construction
The tunnel construction box-jacking method can build a tunnel for a train in the fraction of the time it would take using conventional methods, making this method safer and more economical.
Box-Jacking Method for Tunnel Construction
The box-jack operation at Goldenrod Rd., just east of Orlando International Airport, took just two weeks to complete compared to traditional underpass construction, which would have shut down local roadways for nearly a year.
Cost Saving Solutions
The unexposed box tunnel is buried underneath South Goldenrod Road making the concrete finish not an issue. EFCO was able to offer a cost-saving solution with the use of "Shore Grade" (Non-Architectural) PLATE GIRDER panels.
As you know, we recently completed the third box push in North America (the largest, longest and first under a roadway) four days ahead of schedule. This accomplishment was done even with an eighty-three hour delay in the middle of the push. This feat would not have been possible if not for the help and cooperation of our subcontractors and vendors. The groundwork for the successful operation was laid out over a year ago, with many hours of work and planning ahead of the actual push. I just wanted to take a minute and thank the team at EFCO for their contribution to making this task a success. Your contribution to helping us will not be forgotten.

-Richard A. Brown, Granite Construction Inc. Project Executive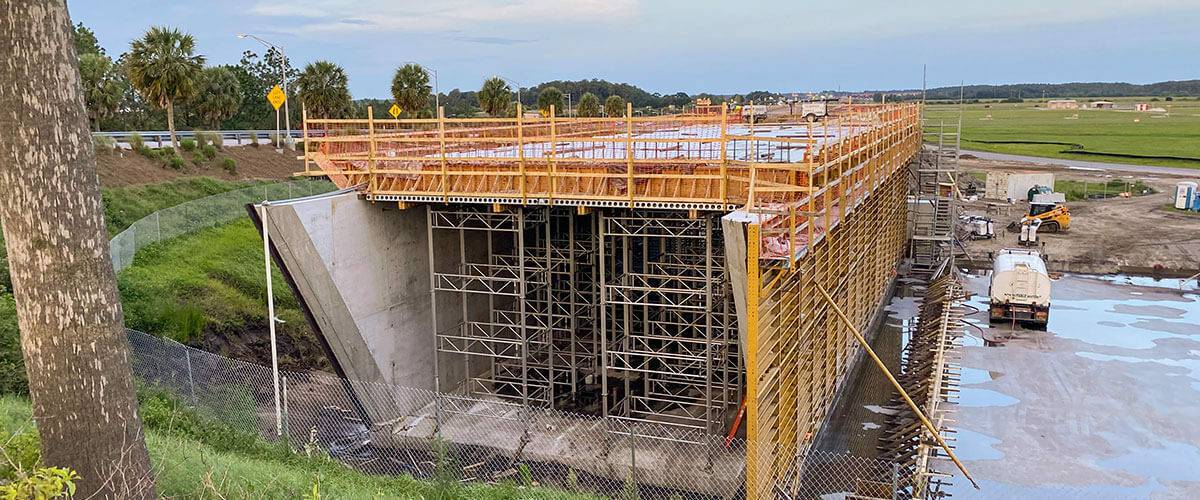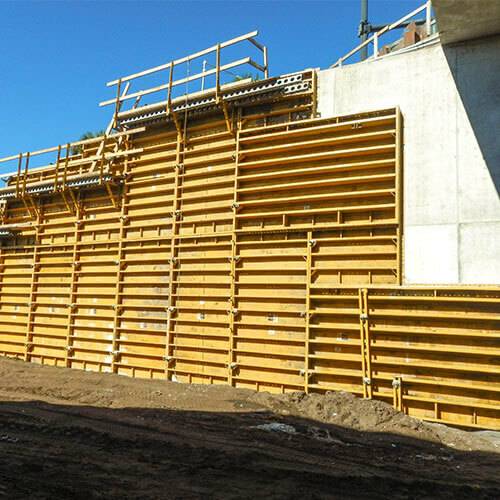 Railway connecting South Florida to Central Florida
Railway Connecting South Florida to Central Florida
Orlando, Florida
Railway connecting South Florida to Central Florida
Railway Connecting South Florida to Central Florida
Orlando, Florida
Railway connecting South Florida to Central Florida
Railway Connecting South Florida to Central Florida
Orlando, Florida
Railway connecting South Florida to Central Florida
Railway Connecting South Florida to Central Florida
Orlando, Florida
Railway connecting South Florida to Central Florida
Railway Connecting South Florida to Central Florida
Orlando, Florida
Railway connecting South Florida to Central Florida
Railway Connecting South Florida to Central Florida
Orlando, Florida
Railway connecting South Florida to Central Florida
Railway Connecting South Florida to Central Florida
Orlando, Florida
Contact our EFCO Orlando Formwork and Shoring Specialist
---
ORLANDO, FLORIDA
1001 Gills Drive
Orlando, FL 32824-8041
Phone: (407) 888-3331