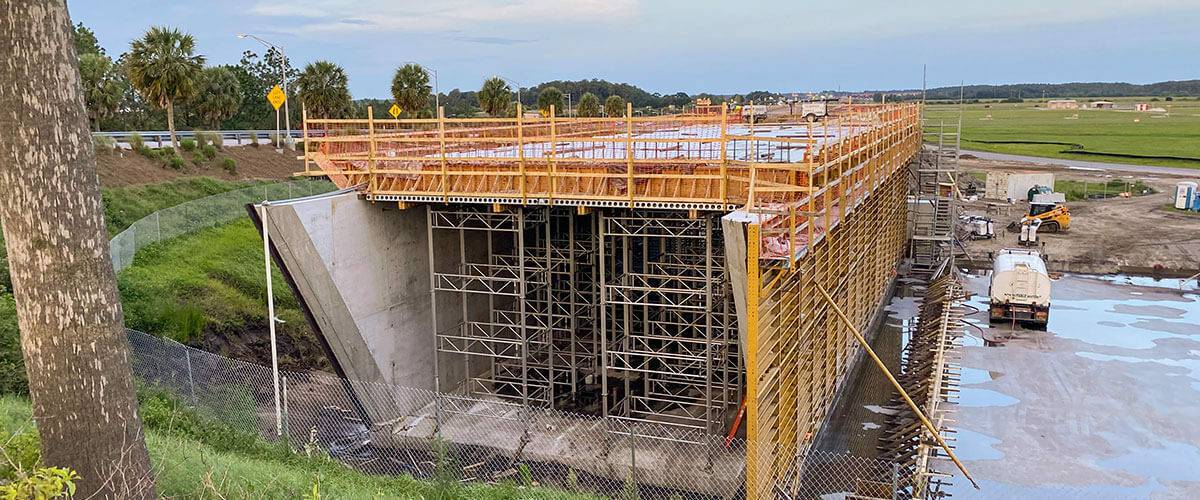 EFCO's High-Load Shoring Supports Cross Beams in Construction of Yellow Line - Bangkok, Thailand
EFCO's High-Load Shoring Supports Cross Beams in Construction of Yellow Line
Bangkok, Thailand
First in the Nation To Use This Innovative Method
First in the Nation To Use This Innovative Method
Orlando, Florida
Historical Sewerage System Meets Halfway Mark in Improvement Project - United Kingdom
Historical Sewerage System Meets Halfway Mark in Improvement Project
United Kingdom
Achieve Multiple Diameters with One Set of Forms Los Trujillo - La Libertad - Peru
Achieve Multiple Diameters with One Set of Forms
Los Trujillo - La Libertad - Peru
Planning to Help You Realize the Most Productivity, Kenner Louisiana
Planning To Help You Realize The Most Productivity
Kenner, Louisiana
Shoring Supports Cross Beams in Construction of Yellow Line
Bangkok, Thailand
The Mass Rapid Transit Authority of Thailand (MRTA) under the Ministry of Transport, the Kingdom of Thailand, is implementing the MRT Yellow Line Project, Lat Phrao – Samrong Section using an elevated monorail system.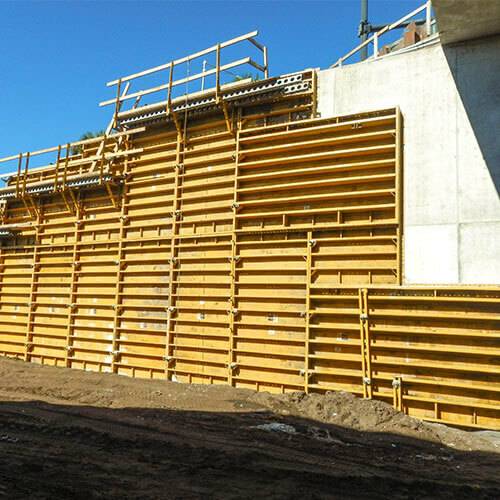 First In The Nation To Use This Innovative Method
Orlando, Florida
Brightline is constructing a high-speed inter-city railway line to bring passengers from Miami, Fort Lauderdale and West Palm Beach to Orlando.
Historical Sewerage System Meets Halfway Mark in Improvement Project
United Kingdom
The original sewerage and stormwater management system for London was a marvel of the Victorian age and completed over 150 years ago.
Achieve Multiple Diameters With One Set of Forms
Los Trujillo – La Libertad – Peru
Consorcio Redram – Tucumann, is a consortium incorporated on November 29, 2019 to develop large-scale projects in the country.
Planning to Help You Realize the Most Productivity
Kenner, Louisiana
Gilchrist Construction Co., LLC is on schedule for the $125M design build interchange located at Loyola Drive and Interstate 10 in Kenner, Louisiana.
Expansion to Eliminate Traffic Jams During Hurricane Evacuations
Between Galveston & Houston, Texas
State Highway 146 is the main roadway along Trinity Bay providing a vital connection between Galveston and Houston.
Safety and Perimeter Protection in the Windy City
Safety Award
Chicago, Illinois
Construction is complete on Chicago's Old Town Park Phase 3 Project located near the north side of the city.
100 Piers in 3.3 Miles
Malaysia
The Sungai Besi-Ulu Kelang Elevated Expressway (SUKE) is a 15.2 mi (24.4 km), three-lane, dual-carriageway running from Sri Petaling to Ulu Kelang.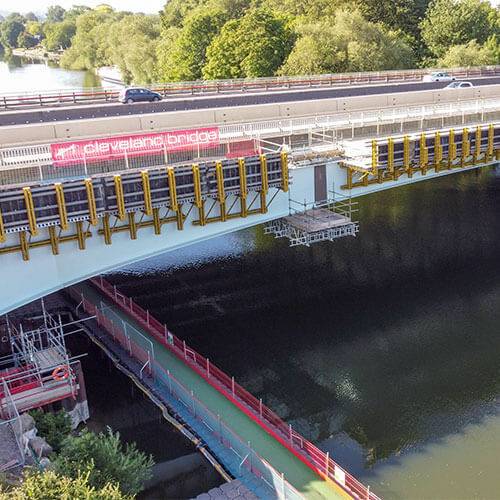 A Partnership That Provided Productive Results
United Kingdom
Located at the corner of Keeaumoku and Makaloa Streets, Azure Ala Moana is a new 41-story residential tower centered in the Ala Moana and Kapiolani Boulevard area of town.
WHO IS EFCO?
At EFCO we believe in rising to a challenge, creating a vision, and providing a solution. We believe in dedication, hard work, and a job well done. We believe in superior service, strong relationships and building lasting impressions.
The Forming Company of Choice